From start to finish, our whole process couldn't be easier. To place an order for your masterpiece, just follow the simple steps below. Your unique portrait will hanging on your wall in no time!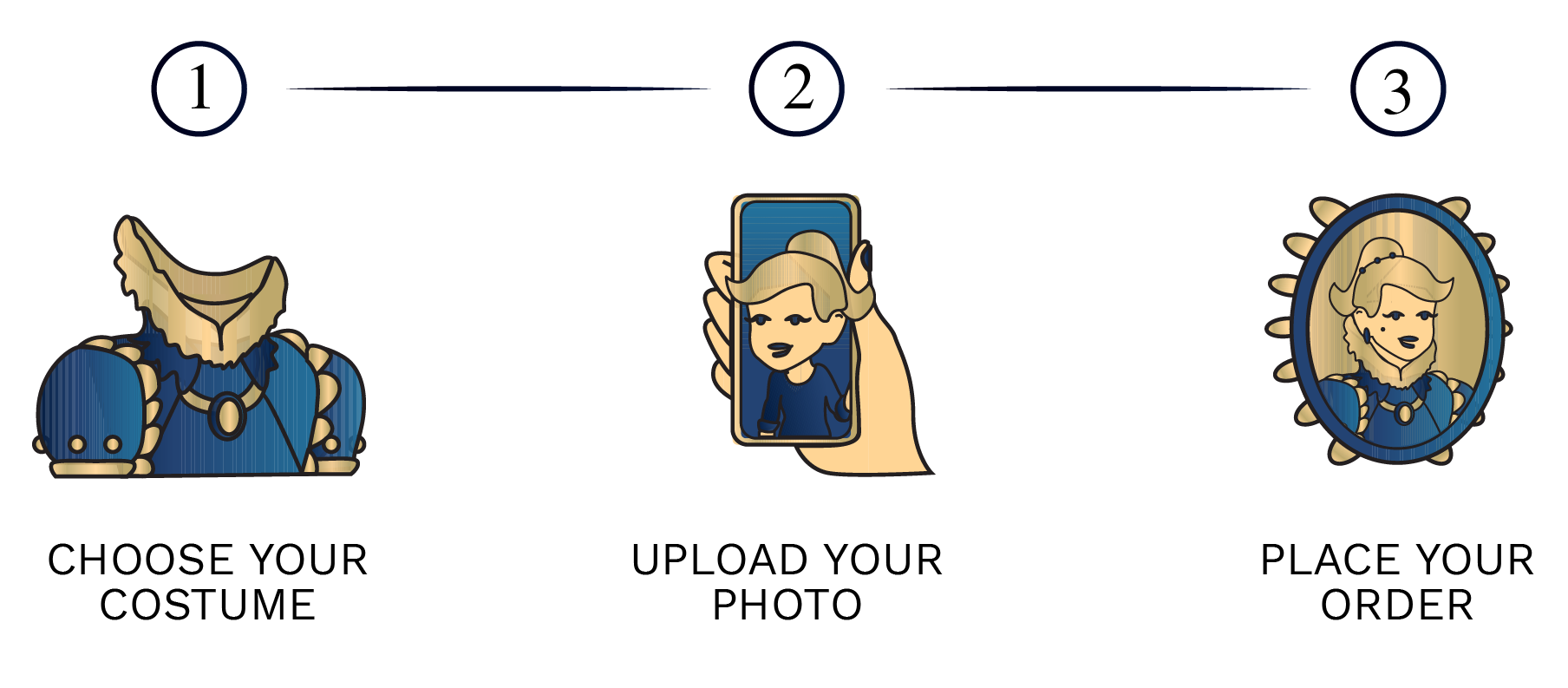 STEP 1 - DECIDE ON A COSTUME
We have a range of different costumes for you to pick from. Whatever your gender or age, we'll have something that suits you; a resplendent Emperor, a graceful Duchess or a romantic Poet. If you're uncertain which is best for you, see what our other customers have to say on social media.
STEP 2 - UPLOAD YOUR PHOTO
After you've selected your ideal costume, you simply need to upload your photo. It can be a picture from your saved photos, from social media, or a quick selfie you take right now! For more info, you can refer to our photo guide.
STEP 3 - SUBMIT YOUR ORDER
Now that you've uploaded your photo, all you need to do is click 'add to cart'. Give us your shipping information, enter a discount code if you have one, and that's it – we can get started on your masterpiece! Check your inbox for a conformation email that'll tell you what happens next.